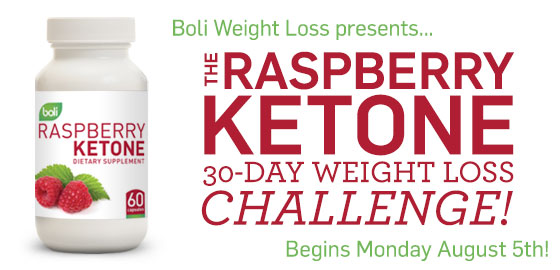 We are looking for the most dedicated, motivated women and men to participate in a guided 30-day weight loss challenge sponsored by Boli Weight Loss! This is a very exclusive opportunity and only the most dedicated candidates will be selected to participate in the challenge!
WHAT YOU WILL GET TO START THE CHALLENGE:
1 free bottle of Raspberry Ketone (enough to last you 30 days)

30 day workout program

30 day meal plan

24/7 access to an expert personal trainer to ask questions and receive guidance
HOW TO ENTER THE WEIGHT LOSS CHALLENGE:
Location

Current weight

*Before photos

Social media links (Facebook, Twitter, Instagram, Blog)

200 words minimum about why you should be chosen to enter the challenge
*Before photos need to include a front and side shot with a full view of your entire body including face. Don't worry, we will not publish these photos without your permission.
At the end of 30 days, whoever loses the highest percentage of weight relative to their initial weight will receive a prize package!
1 Month FREE Online Personal Training
APPLY HERE: jenny@bolinaturals.com