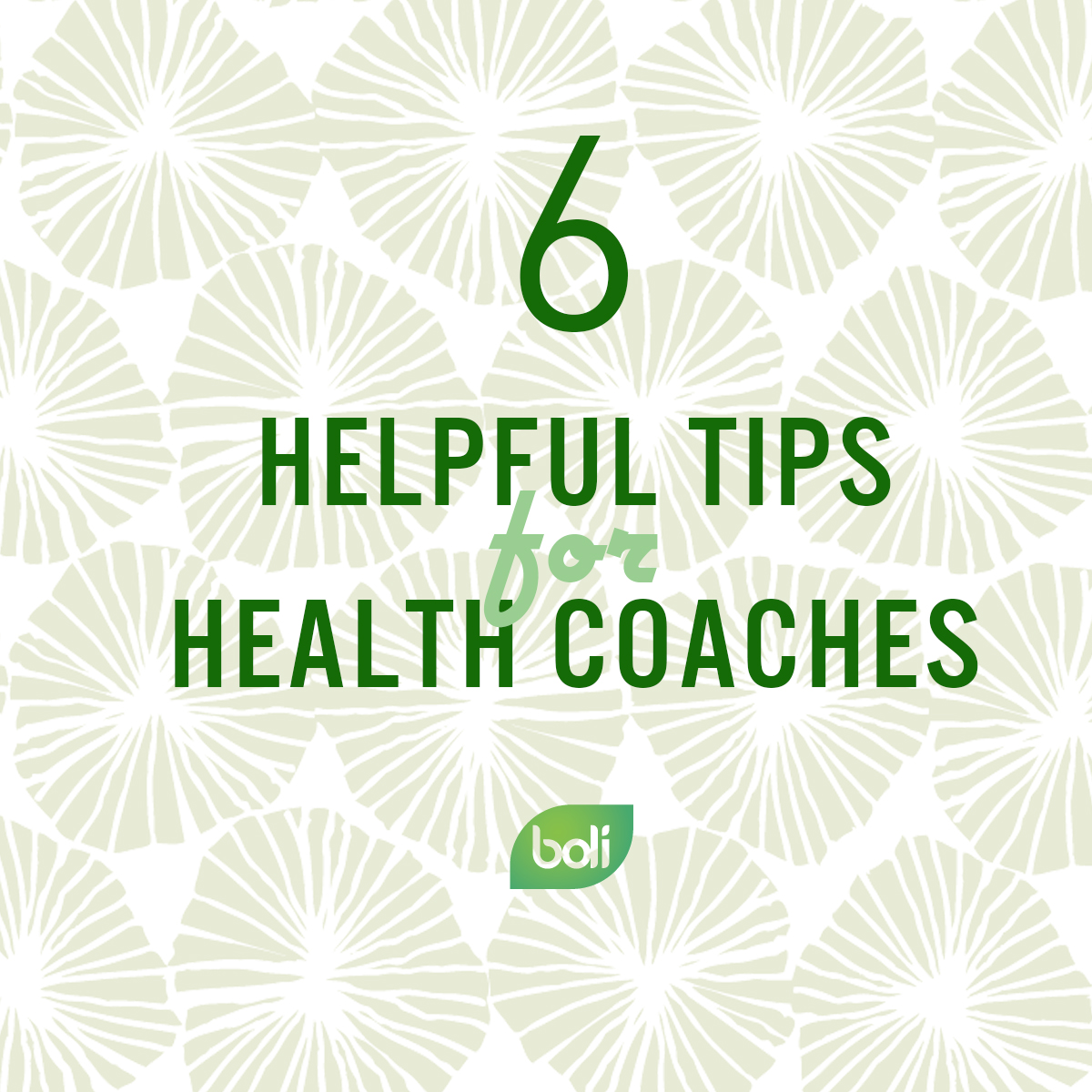 As you start your own health coaching business, take a little time to follow these 6 simple tips.
EDUCATE YOURSELF

Before you can start to coach others, you ned to make sure that you are prepared and up to date on all things fitness, diet, and general health questions. With a successful business comes diverse clientele that will require different instruction. In order to help these clients, you will have to educate yourself on health among cultures and ages to create a personalized plan. It is more than just creating a fitness your routine, a personalized diet, supplement schedule and support network will be necessary. If you don't have a formal education in health or fitness, it is a great idea to try to find a successful professional that you could assist or intern with.

BE PASSIONATE

This is simple. If you are not passionate about health and helping other people, you simply will not be successful. It isn't good enough to just know the subject matter you are teaching. Clients will take notice when they read your impatience or annoyance with their needs. Your clients will talk about you, so don't give them anything bad to say.

HAVE PERSONALIZED FITNESS PLAN OPTIONS

Again, you will have a diverse set of clients. Some wanting to lose 100 pounds, some wanting to gain muscle, and some wanting an immunity boosting diet and fitness plan. Obviously each of these concerns needs to be addressed with a different plan.

HAVE A DIET PLAN

This plan needs to coincide with the fitness plan you provide each client. Taking into consideration how much they will be working out, what their goals are, and don't forget what your clients enjoy, can help you compose the perfect diet plan.

HAVE PERSONALIZED SUPPLEMENTS

Even on a strict diet there will be key nutrients that your client is missing and needs. Not all bodies metabolize the same way. Certain bodies are unable to convert some vitamins and nutrients, others are highly effected by the smallest change. Recommending supplements can be a good idea and help some of your specialized clients achieve their goals, possibly even faster. Now this is where your business acumen comes in. As a health coach you can send your clients to the store and get all of their supplements, or you could private label your own line of supplements and further cement your brand. This allows you to show your clients that you really know your stuff. Boli Naturals is an example of a company that easily helps you start your own supplement brand.

SHOW BY EXAMPLE

Last but no least, a client is not going to trust a coach who doesn't take their own advice. Make sure you are living the lifestyle you are teaching your clients to live. Prove to your clients that their new lifestyle is actually possible.