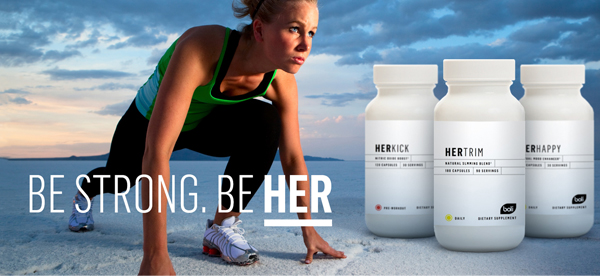 Say hello to the world of women's fitness. In a survey of over 2,000 active gym goers, there was a 62% increase in the number of women working out over the last 12 months.
Some speculate that the rise in celebrity health conscious role models such as Miranda Kerr, Heidi Klum, and Kelly Brook, has sparked a major increase in the numbers of women working out, consistently, a number of times a week.
When those surveyed asked how long have they participated in consistent work outs most stated that it has only been the last 12 months.
Another clue as to why the industry is exploding is the increase in fashionable work out clothing. From retailers like Lululemon (the pioneers in stylish work out clothing), Nike, Fabletics and others, one can only surmise that this trend applies to supplements and fitness nutrition as well.
'Protein Princesses' as they have been dubbed are those that workout a number of times a week and regularily take supplements. Protein in the number one fitness nutrition for women, with supplements close behind. Of course in 2015 the more natural the supplements the better. (Boli Naturals is particularily great at this.)
With additional vitamins and minerals like Sea Kelp, Biotin, Omega-3, St. Johns Wort, 5-HTP, Valerian Root, Lavender, B6, Chamomile, Green Tea, Nettle Leaf and more, female supplements take what the boys use and kick it up a notch.
Although primarily dominated by men, women have a different focus. Bulking up is not for them, but toning, healthy, balanced bodies are showing up on Pinterest boards and Instagram feeds around the world.
It is no longer about diets. Now nutrition plans are based on just that, nutrition. The new fitness woman eats leans meats, real (no processed) foods, and daily natural supplements.
Boli Naturals has just launched their new female oriented fitness line to compliment their very popular nutrition line. This new line provides our current customers to offer a wider product line, some of which is targeted at the largest buying demographic, women, in the fastest growing market, fitness.
Contact your account representative today to start your own line of Female Fitness Supplements at sales@bolinaturals.com