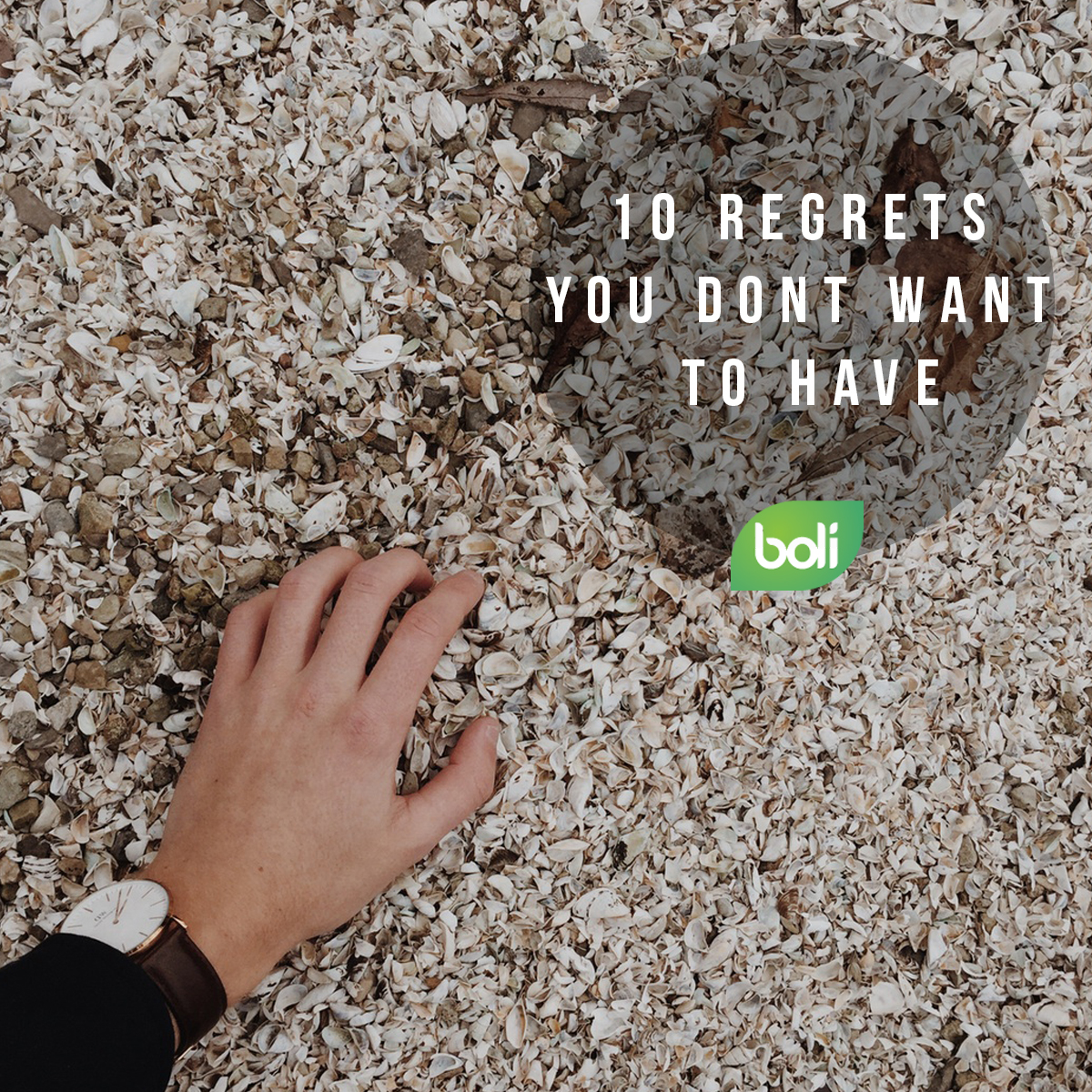 At the end of the day, despite our age, each one of us has a regret or 20 that haunt our memories.
There have been multiple studies on this issue conducted by psychologists, social scientists and business data analysts. Below we have compiled a list of the top 10 of the biggest regrets in life and business that were commonly found in results.
1. Not enough time with those I love.
It's easy to get wrapped up in business, hobbies, passions, but if the balance of time spent greatly lacks involvement with those that you love, time will have passed quickly and you will have missed it.
2. Taking on much too much myself.
Each of us feel like we have something to prove. But, when we take on more than we can handle in business or in life, we will ultimately have shown our priorities to be to one unbalanced part of our lives and regret missing each and every other part.
3. I wish that I had lived my own life.
You will never regret trying to accomplish your goals. Changing your career, starting a new business, learning about other cultures, beginning a family. You may try and fail, you may try and succeed, but the biggest regret you will ever have is not trying at all.
4. Borrowing too much.
Homes, businesses, school, there is always money out there to borrow and there is always someone willing to lend it. However, one is never truly free until they are financially free.
5. I wish I had asked for help.
Do it now. So much time, days, months, years, can be wasted with trial and error. But, those that can ask for help, swallow their pride, seem more approachable and get to their end goal quicker.
6. Been more honest.
Many people regret not being more honest. Whether it is with themselves, or others, falsehood ends up owning you. The clearest path to happiness is honesty.
7. Facing your fear.
Most of life is lived between one's biggest desire and worst fear. Fear can be overcome, it is only temporary, but regret lasts forever.
8. Using personal resources.
This is for those businessmen/women out there. Use only finances set aside to run your business. Be true and faithful to your budget and to those personal finances that are for you personally, only.
9. Living more in the moment.
Do it today. Make each day worth remembering.
10. Don't stand down.
Many people die wishing they had stood up for themselves. Never allow yourself to be silenced. Compromise is good, complete lack of respect for your own opinions is not.
Boli Naturals believes in living a healthy, natural life. We believe in entrepreneurism, caring for those around you and never fearing living your dreams of building your own business. Luckily now, you can build it with Boli.