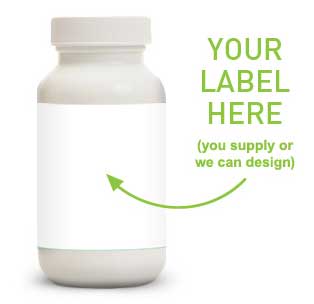 Best Of Life Multi ( 90 )
Minimum Order: 1,000 units
Private Label Design:
One-time $250 fee
(FREE if ordering 2,500+ units, or you can supply your pre-existing label artwork for us to print)
Includes:
Supplement
Bottle
Cap
Cotton
Desicant
Sealed for your protection
Tablets
Supplement Facts
Serving Size 3 Coated Tablet
Amount
% Daily Value
Vitamin A (as beta carotene)
10,000 IU
200%
Vitamin C (ascorbic acid) 1000 mg
1000 mg
1667%
Vitamin D (as cholecalciferol)
400 IU
100%
Vitamin E (d-alpha toco. acetate)
400 IU
1333%
Vitamin K-1 (phytonadione)
100 mcg
125%
Vitamin B-1 (as thiamine mononitrate)
50 mg
3333%
Vitamin B-2 (as riboflavin)
50 mg
2941%
Niacin (as niacinamide)
50 mg
250%
Vitamin B-6 (as pyridoxine hydrochloride)
50 mg
2500%
Folic Acid
400 mcg
100%
Vitamin B-12 (as cyanocobalamin)
100 mcg
1667%
Biotin
100 mcg
33%
Pantothenic Acid (as calcium pantothenate)
50 mg
500%
Calcium (carbonate /phosphate / citrate)
500 mg
50%
Phosphorus (di-calcium phosphate)
50 mg
5%
Iodine (from kelp)
150 mcg
100%
Magnesium (as oxide/citrate)
250 mg
63%
Zinc (as amino acid chelate)
15 mg
100%
Selenium (amino acid chelate)
200 mcg
286%
Copper (as amino acid chelate)
1 mg
50%
Manganese (as amino acid chelate)
5 mg
250%
Chromium (as picolinate / polynicotinate)
200 mcg
167%
Molybdenum (amino acid chelate)
100 mcg
133%
Potassium (chloride)
50 mg
1%
Chloride (as potassium chloride)
100 mg
3%
Vegetable Complex
from broccoli, celery, parsley, cauliflower, carrots, spinach, Yams, collard greens, kale & Brussels sprouts)
250 mg
*
Fruit Complex
(from oranges, lemons, tangerines, grapefruits and limes)
250 mg
*
Spirulina
250 mg
*
Citrus Bioflavanoids
75 mg
*
Acidophilus (4 billion / gram)
25 mg
*
Soy Isoflavones (40% complex)
25 mg
*
Mushroom Complex
(from Shitake, Reishi and Maitake)
30 mg
*
para-Aminobenzoic acid
50 mg
*
Hesperidin Complex
25 mg
*
Rutin
25 mg
*
QuercetinDihydrate
5 mg
*
RNA / DNA Complex
10 mg
*
Choline (bitartrate)
50 mg
*
Inositol (as hexonicotinate)
50 mg
*
Boron (as amino acid chelate)
3 mg
*
Lutein
1 mg
*
Coenzyme Q10
10 mg
*
Grape Seed Extract
25 mg
*
Pine Bark (90-95% extract)
25 mg
*
Green Tea Extract
25 mg
*
Barley Grass
30 mg
*
Siberian Ginseng (herb powder)
30 mg
*
Flax Seed Powder
30 mg
*
Oat Bran
25 mg
*
Digestive Enzyme Complex
(Betaine Hcl, Papain, Bromelain, Cellulase, Trypsin, Lipase, Amylase)
110 mg
*
Proprietary Blend
Ginkgo Biloba (24%) 30 mg., Bilberry (5:1 extract) 30 mg., Gotu Kola (powder) 30 mg., Lecithin 25 mg., Yellow Dock (powder) 30 mg., Garlic (powder) 30 mg., Licorice Root (powder) 30 mg. And Apple Pectin 15mg.
205 mg
*
*%Daily Value not established
Other Ingredients: Magnesium Stearate, Stearic Acid, and Microcrystalline Cellulose
ALLERGEN WARNING: CONTAINS SOY (ISOFLAVONES).
WARNING: KEEP OUT OF REACH OF CHILDREN DO NOT USE IF SAFETY SEAL IS DAMAGED OR MISSING.
These statements have not been evaluated by the Food and Drug Administration. This product is not intended to diagnose, treat, cure, or prevent any disease.
Best Of Life Multi (90)
Suggested Use
SUGGESTED USE: As a dietary supplement, take 1 tablet 3 times daily with meals.
CAUTION: Do not exceed recommended dose. Pregnant or nursing mothers, children under 18, and individuals with a known medical condition should consult a physician before using this or any dietary supplement.